Get a Landline Number Diverted to Your Mobile
Looking for a reliable landline number that diverts to your mobile phone? Look no further! Web Designer Luton has partnered with Tamar Telecommunications to offer you three fantastic options. Choose from a range of affordable plans starting at just £5.50 per month (plus VAT) with inclusive diversion minutes and enjoy seamless communication for your business. Get started today and stay connected on the go!
Scan the QR Code for Instant Access!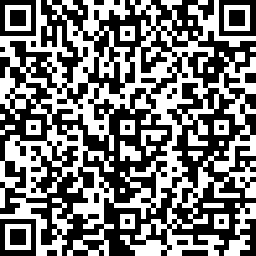 Why Choose a Landline Number for Your Business?
In today's competitive business landscape, having a dedicated landline number for your business is more than just a convenience—it's an essential tool for success. Here are some compelling reasons why investing in a landline number is crucial for your business:
Build Trust and Credibility: A landline number conveys a sense of permanence and stability that mobile numbers often lack. When potential customers see a landline number associated with your business, it gives them confidence that your company is established and trustworthy.

Professional Image: A landline number adds a touch of professionalism to your business communication. It reflects your commitment to offering reliable services and enhances your brand's reputation, making you stand out in a crowded market.

Local Presence: With a landline number from Tamar Telecommunications, you can choose a local area code, even if your business isn't physically located in that area. This helps you establish a local presence and reach customers who prefer working with businesses close to them.

Efficient Call Management: Diverting your landline number to your mobile phone ensures that you never miss an important call, whether you're in the office or on the move. This level of accessibility allows you to attend to customer inquiries promptly, leading to higher customer satisfaction.

Separate Work and Personal Calls: By having a dedicated landline number, you can keep your business calls separate from personal calls, maintaining a clear boundary between your professional and personal life.

Enhanced Customer Service: A reliable landline number lets customers know that they can reach you easily whenever they need assistance. This availability fosters stronger customer relationships and encourages repeat business.

Improved Marketing and Advertising: Having a memorable landline number can make your business easier to remember for potential customers. It can be effectively used in marketing materials, advertisements, and on your website, increasing your brand's visibility.

Compliance and Regulations: In certain industries, such as financial services or healthcare, having a landline number may be a legal requirement to comply with industry regulations.
At Web Designer Luton, we are committed to helping your business thrive, and that's why we've partnered with Tamar Telecommunications to offer you these exceptional landline number plans. Experience the advantages of enhanced trust, professionalism, and efficient communication with dedicated landline numbers that divert seamlessly to your mobile phone.
Make the smart choice for your business and get started today. Choose from these affordable plans at Tamar Telecommunications. For any inquiries or assistance, feel free to contact us at info@webdesignerluton.co.uk. Elevate your business communication and take your company to new heights of success!
Note: All prices are subject to VAT. Terms and conditions may apply. For more details, please refer to Tamar Telecommunications' website.